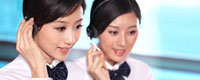 Skype: sindy6131
Skype: waynexu1989
E-mail: admin@queenswing.com




Product name : 12V/24V 600W LCD MPPT Wind-Solar Hybrid Controller

Item : QW-SSWC-06-1224-TA

Price : Please contact us
Details:
General Description

The advanced wind/solar hybrid controller is specially designed for high-end small-scale wind/solar hybrid system and especially suitable for wind/solar hybrid street light system and wind/solar hybrid monitoring system.

Product features
Independent Boost Circuit:Solved the chargingefficiency of the low-powerverticalwind generator MPPT charging way, make sure power max. input to battery and high charging efficiency obtained.

Be able to use for 200W-600W wind turbine with high compatibility.

12V/24V System Automatic Recognition function.

Allow to connection reversely by battery or solar panel positive negative polarity.

Mini-size, be easy to install.

Data communication with computer, we would offer software as your demands.

Setting keys be available for system options to meet your deferent demands.

Protection Functions
Solar cells reverse charging, solar cells anti-reverse connection
Battery over-charging, battery over-discharge,
battery anti-reverse connection.
Over-load, load anti-reverse connection.
Wind turbine current and voltage limited,
rotation limited, dump-load to brake.

Controller application mode illumination
This device be able to be using several type systems as following:
MODE:A --- street lighting control mode.
Have light sensor and timer functions.
MODE:C --- monitor system control mode.
DC power are constant output.

Technical Parameter:

Wind generator control set-up definition:
Rated Wind Turbine Power
200W – 600W
Wind Turbine brake voltage (12v/24v)
15VAC / 25VAC
Wind Turbine brake current (12v/24v)
10A / 20A
Solar panel set-up definition
PV max power (12v/24v)
150W / 300W
PV max open circuit voltage (12v/24v)
24.0V / 48.0V
PV max charge current
12.5A
Battery management definition
Over-discharge Voltage

(

12V/24V

)

10.5V / 20.0V
adjustable
Over-discharge Recovery Voltage (12V/24V

)

12.0V / 24.0V
adjustable
Over-charge Voltage

(

12V/24V

)

15.0V / 30.0V
adjustable
Over-charge Recovery Voltage

(

12V/24V

)

13.5V / 27.0V
adjustable
Output Set-up function:
Each Line Output Current rating
5A
Each Line Output rated Power (12V/24V)
60W / 120W
Dusk and dawn threshold voltage ( VsTH)
default : 6.0V
adjustable
Product Conventional parameter
Display
LCD with backlight
Self-consumption
≦

30mA (backlight turn-off)

Temperature-compensation coefficient
(-35mV/

℃

(25

℃

ref.))

Ambient temp. range
(-30

℃

to +55

℃

)

Store temp. range
(-35

℃

to +80

℃

)

Humidity range
10% - 90% (NC

)

Altitude work
≤5000 meters above sea level
Protection class
IP55
Data-communication
RS232 / RS485/USB be optional